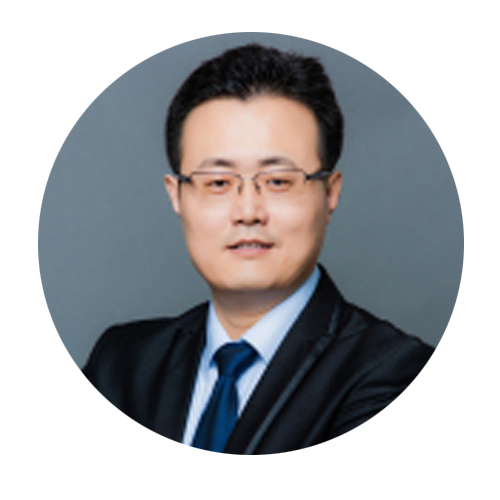 Prof. Lei Yang
South China University of Technology, China
Research Area: Logistics Management, Supply Chain Management, Operations Research, Stochastic Processes
Biography:
He received the Ph.D. degree from Wuhan University in 2006. He worked as a post-doctor at school of economics and management of Tsinghua University from July of 2006 to June of 2008, and during this period he learned and worked as a visiting scholar in the Chinese University of Hong Kong. He is currently a professor in School of Economics and Commerce at South China University of Technology. From August of 2012 to September of 2013 he worked as a visiting professor at Leavey School of Business of Santa Clara University in USA. His primary research interest is marketing-operations interfaces, competitive analysis, supply chain management, risk management and disruption management. He is a member of Operations Research Society of China (ORSC). His papers appear in journals such as Production and Operations Management, European Journal of Operational Research, Transportation Research Part E, Electronic Commerce Research and Applications, Journal of Cleaner Production, Applied Mathematical Modelling, International Journal of Production Economics, International Journal of Production Research, Asian-Pacific Journal of Operational Research, RAIRO–Operations Research, Sustainability, Journal of Systems Science and Systems Engineering, Journal of Industrial and Management Optimization, Computers & Industrial Engineering.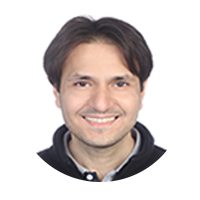 Prof. Syed Abdul Rehman Khan
Xuzhou University of Technology, China
Research Area: Supply chain and sustainable practices, CSR and operations management, Logistics and transportation, Risk management

Biography:
Dr Syed Abdul Rehman Khan is an expert of Supply Chain and Logistics Management. Dr Khan achieved his CSCP—Certified Supply Chain Professional certificate from the U.S.A. and completed his PhD in China.
Since 2018, Dr Khan is a teacher of Logistics and Supply Chain Management. He has more than twelve years' core experience of supply chain and logistics at industry and academic levels. He has attended several international conferences and also has been invited as a keynote speaker in different countries. He has published more than 100+ scientific research papers in different well-renowned international peer-reviewed journals (SSCI/SCI and ABS listed) and conferences, including couple of research paper indexed in Essential Science Indicators (ESI). Dr Khan is the authored of 7 books related to the sustainability in supply chain and business operations. He is a regular contributor to conferences and workshops around the world.

During the last three years, Dr Khan has won 5 different national/provincial-level research projects. Besides, Dr Khan has achieved scientific innovation awards three times consecutively by the Education Department of Shaanxi Provincial Government, China. Further, Dr. Khan is the member of project evaluation board of APCIS – Supply Chain and Logistics, US; National Science Foundation and Ministry of Education, Oman; Science Foundation of Kazakistan; and Business Research and Service Institute, US.

Also, Dr Khan holds memberships in the following well-renowned institutions and supply chain bodies/associations: APCIS-U.S.; Production and Operation Management Society, India; Council of Supply Chain Management of Professionals U.S.; Supply Chain Association of Pakistan; and Global Supply Chain Council China.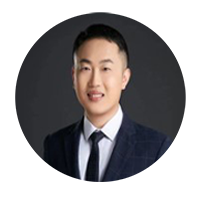 Prof. Jianqing Wu
Shandong University, China

Research Area: Intelligent roadside facilities, vehicle-road cooperation system, traffic safety, natural driving behavior, intelligent monitoring system, visualization platform development
Biography:
Jianqing Wu , male, born in November 1988, doctor, professor of Shandong University, doctoral supervisor, young scholar of Qilu. Fellow of the Institute of Transportation Engineers (ITE), American Society of Civil Engineers (ASCE), London Journal Press (LJPM), and Institute of Electrical and Electronics Engineers (IEEE). He is mainly engaged in scientific research in the field of intelligent transportation system and traffic safety. He has published more than 30 SCI/SSCI papers in AAP, IEEE ITSM,JSR,TRR,CBM and other famous journals, including 31 as the first author or corresponding author, 19 papers in JCR Zone 1, 2 papers with high power citation, 1 excellent paper in TRB, 3 excellent papers in ITE, and 16 national invention patents. She has 6 software Copyrights and works as a review expert for 15 well-known journals in the field of traffic and intelligent monitoring. He has won five ITE First Prize Awards, one TRB Outstanding Paper Award, and one US Federal Highway Administration Science and Technology Award. In December 2019, he was selected into the Qilu Young Scholars High-level Talent Program of Shandong University. Now he is a professor and doctoral supervisor of Qilu Transportation College of Shandong University.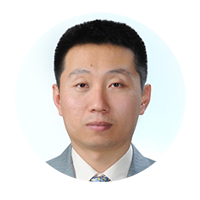 Prof. Qiang Wang

School of Automobile and Traffic Engineering, Heilongjiang Institute of Technology, China
Research Area: Transportation, Logistics engineering, Vehicle engineering
Biography:
He serves as professor, doctor of engineering, post-doctor, vice president, professional leader, excellent teacher of Baosteel, school teaching master, academic backbone, person in charge of innovative team, Harbin young innovative talent, visiting scholar to University of Greenwich, visiting scholar to Tsinghua University, Senior member of China Society of mechanical engineering, member of China Society of Automotive Engineering. He has presided over more than 30 scientific research projects, published more than 90 academic papers and 2 academic monograph, and won 2 third prizes of Heilongjiang Provincial Science and Technology Progress, 2 first prize and 2 second prizes of Heilongjiang Provincial University Science and Technology Progress, and 31national patents.
Speech Title: Research on Mechanical Properties and Composite Strengthening Technology of Vehicle Retreaded Tires